I just wanted to say HELLO!!!
You know those days...weeks...months when it seems life is super crazy and will never ever slow down...that's been my day!!
When I look at my to do list and I mark things off I feel accomplishment!
Then I add to my to do list and it seems overwhelming!
Then I look at my to do list and I think oh well it will all get done eventually!!
I have been working on a to buy list which is fun in some ways! In some ways it's not because I have to spend the money:) haha If you know me even a little bit you know that I am a huge money manager:) So you'll be informed when the new fun things arrive!!!
One thing I am still working on is my website. It is coming but it is coming slow! I was on a tele conference last night with
Showit Web
and for anyone that is looking for an awesome website you should check them out. BUT!!! They are letting you host a website for FREE! Yup for free of course there are some restrictions but oh my for starting out it is so worth it! Go check it out though!!
This is just a screen shot of my computer and what I'm working on...just a sweet little sneak peak!!!! My website is through
Showit Web.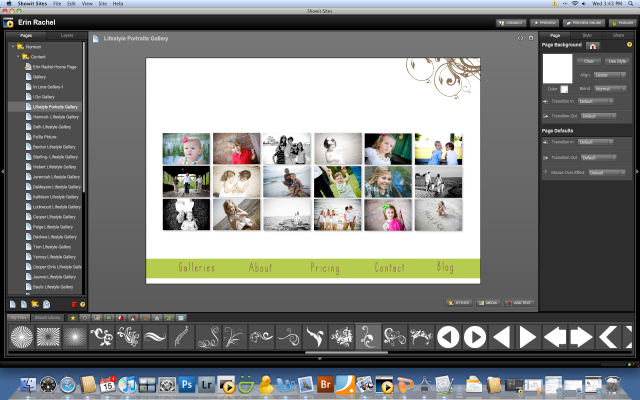 This weekend takes me to
Destin, Florida
to a beach get away with my family! I can only stay for 2 days but I'm still super excited. I have two photo shoots while I'm there so keep an eye out for those!